---
Pre-Arrival Planning
Express Entry
Express Entry is an online system that Citizenship and Immigration Canada (CIC) uses to manage applications from skilled workers for permanent residence. There are three federal economic immigration programs to consider.
Visit Immigrate through Express Entry for more information.
Microloan Programs
The Government of Canada and other partnering agencies offer low interest loans of up to $15,000 to help skilled immigrants achieve their professional goals. They can offset a range of costs associated with training, education and accreditation, such as credentials assessment, exams and licensing, tuition, professional association fees, and course materials.
Visit the organizations that administer the microloan programs in Canada.
Language Proficiency
In Canada, you need to be fluent in either English or French, but not both in order to practice as a registered dental technology professional with a Dental Technology Regulator. If you intend to practice in Quebec, please check their French language requirements.
Find out more about language proficiency within Canada: Language Proof for Citizenship.
---
Deciding Where to Live
Canada is made up of ten provinces and three territories. CADTR regulates dental technology in seven of the provinces. Check out these seven provincial spotlights for information on life, work, immigration and a few fun facts.
*Please note the profession of dental technology is also regulated in Newfoundland and Labrador. Contact the provincial regulator to learn more about their registration and practice requirements. Dental technology is not regulated in Manitoba, Prince Edward Island, Yukon, Northwest Territories and Nunavut.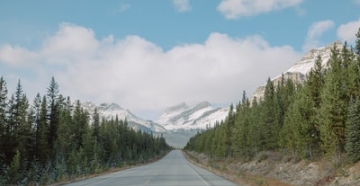 British Columbia
With a population of over 5 million, British Columbia (BC) is world-renowned for its beautiful scenery, outdoor lifestyle and the mildest climate in the entire country. It's Canada's westernmost province, home to the Rocky Mountains with 27,000 kms of Pacific coastline. Vancouver is its largest city and Victoria the capital. BC has a high standard of living and health care, and a rich, diverse culture and heritage.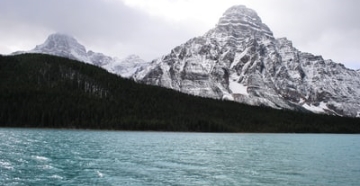 Alberta
Alberta is home to over 4 million people, more than half of whom live in its major cities of Edmonton and its capital, Calgary. Alberta has a high standard of living, excellent healthcare and school systems, and an innovative business spirit. It embodies the essence of Western Canada with Rocky Mountains, Great Plains, forests, glacial lakes, rodeos and cattle ranches. It also has one of the greatest diversities and abundances of dinosaur fossils on the planet.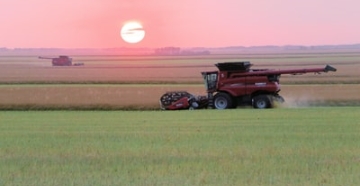 Saskatchewan
With prairies, forests, rivers and 100,000 lakes there's lots of wide open spaces to explore in Saskatchewan. It's part of the Western provinces and home to over a million people, half of whom live in the province's largest city Saskatoon or the provincial capital Regina. A lower cost of living, great quality of life, and friendly communities make it an attractive place for newcomers to live, work and raise a family.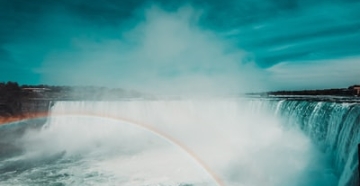 Ontario
Ontario is the second-largest province by total area and has over 14.5 million residents, including people from 200 countries who speak as many as 130 languages. It's a prosperous province with good newcomer job potential and rich cultural traditions. Toronto is its busy and buzzing capital city. With over 250,000 freshwater lakes and 917,741 km2 of land province-wide, there's lots of room to explore.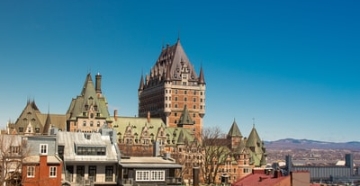 Québec
Québec is wonderfully unique. It's Canada's largest province and home to over 8 million people who are known as "Québécois", most of whom live in lively Montreal and its historic capital, Québec City. French is its official language and the heart of a vibrant culture that extends to literature, entertainment, cuisine, music and art. It also has over one million lakes and rivers, including the St. Lawrence River, one of the longest in the world.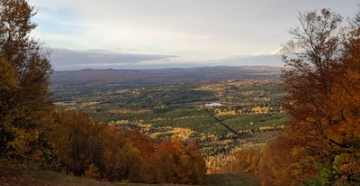 New Brunswick
Head east to the Atlantic ocean and you'll find beautiful New Brunswick (NB). With less than a million inhabitants, it's ideal for small town living. Only half of its population lives in urban areas like its capital city, Fredericton. Uniquely, English and French are both official languages. It's home to most of the cultural region of Acadia, a historic colony of New France whose roots, language, and culture still thrive today.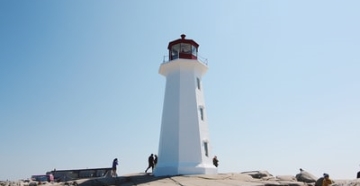 Nova Scotia
It's Canada's second-smallest province with just over 900,000 inhabitants who are known as "Bluenosers", possibly because of their shipbuilding and seafaring heritage. Nova Scotia (NS) is famous for its lively coastal culture, the oldest dinosaur fossils in Canada and the highest tides in the world. It's mainly English speaking, but takes pride in its Acadian roots and the rich ongoing legacy of its First Nations people, the Mi'kmaq.
Cost Estimator
This interactive calculator helps you determine the costs you may incur on your path to becoming a Canadian registered dental technologist/technician.
---
Working in Canada
These settlement resources can assist you in navigating the immigration process, deciding where to live, starting a job search and finding community support.
It's a good idea to register your qualifications with a job bank. Here's a few to get you started.